Premium Branded
Event Carts & Equipment
Our range of premium branded event carts and bars are designed to create a show-stopping experience at your next event.
We love creating experiential impact for brands by serving up fresh, custom-made 'Instagrammable' food and beverage, coupled with beautiful branding, styling +  ambassadors from our customisable event carts. 
From our barista coffee carts, gelato and ice cream carts, juice and smoothie carts through to our candy floss, popcorn and bar carts, we help you create a unique brand experience for your guests.
Our carts and bars are fully customisable. Everything…from our cart bases, bars and canopies right through to our cups, food and packaging, can be branded and bespoke styled to create a unique experience for all the senses.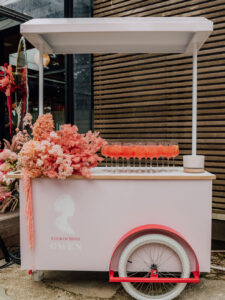 Step 1: Select your cart type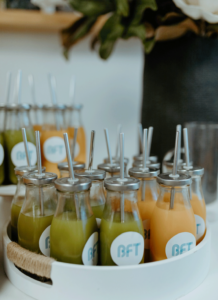 Step 2: Choose your customisable food and/or beverage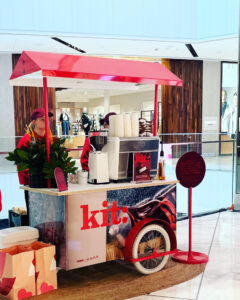 Step 3: Confirm your branding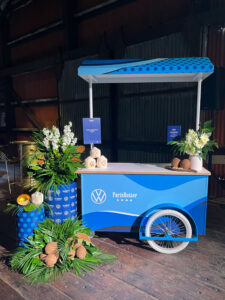 Step 4: Add styling & accessories
From fully branded activations, launches and corporate events through to weddings and private celebrations, we help take your event 'next level' with our bespoke range of event carts and bars, food, branding and styling.
Event Bars, Booths,
& Equipment


Some of the brands we work with: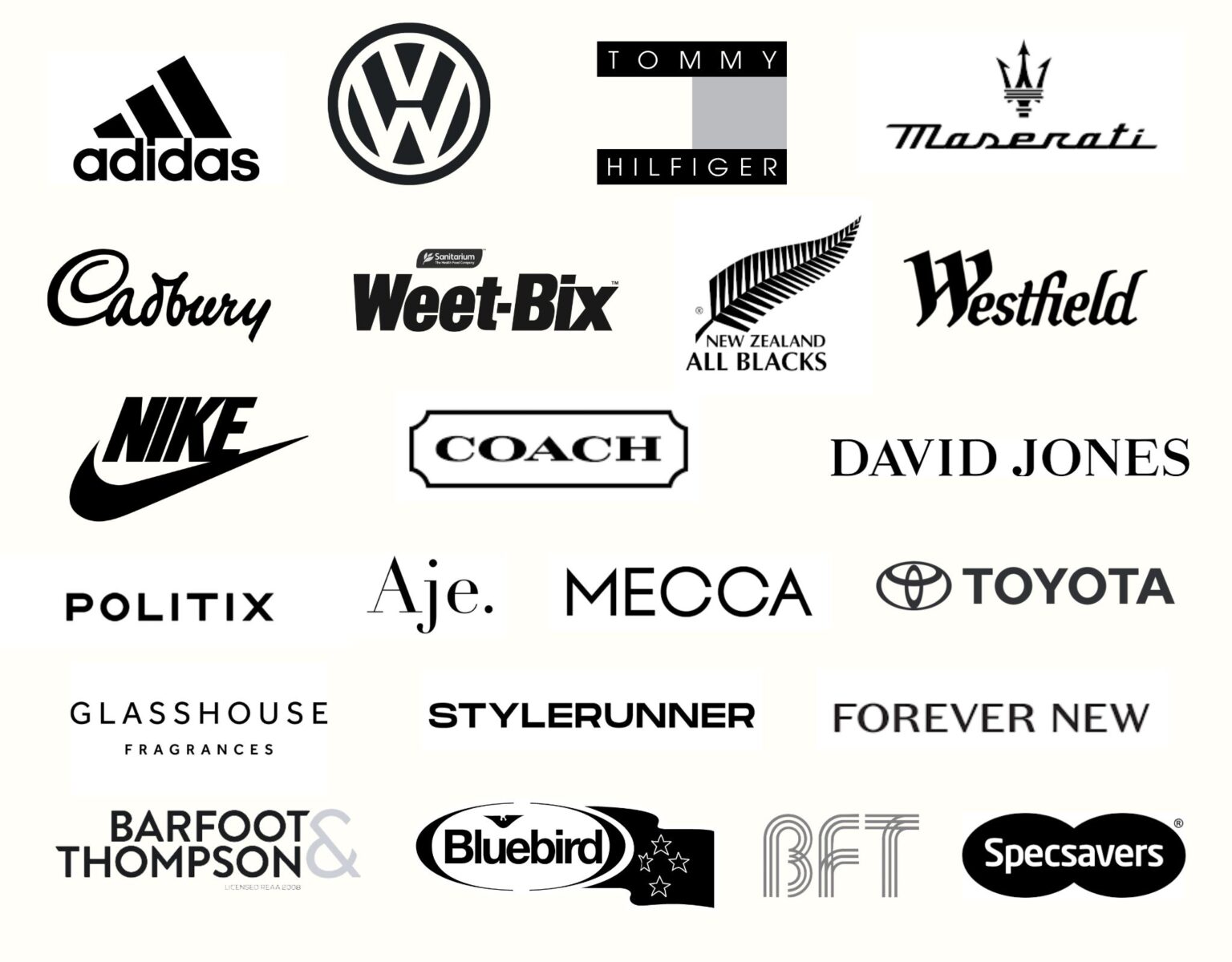 "The Cartery is a 5-star events company that went above and beyond what I was expecting. They were professional, efficient, and made the entire process seamless. Highly recommend."
"We are so thankful we came across the wonderful team at The Cartery, who assisted us with a pop-up activation at our MECCA Newmarket store. You were an absolute delight to work with (especially given we're based in Australia), and our on-site team also had such a positive experience with the Cartery team, on what was a very busy and successful morning."
"The Cartery team are fantastic to deal with, from booking to event execution the whole process was seamless. The Gelato and hot chips & sliders carts we had at our event were very popular and absolutely delicious"
"Charlene and The Cartery were the answer to our prayers! An absolute pleasure to work with from start to finish, they reduced a lot of stress by taking the reins and organising all aspects of our cart installation. When given complete creative licence, Charlene is truly at her best. The little details didn't go unnoticed, and I think we can say, The Cartery produced the world's first Volkswagen branded coconut! We can't wait to work with this company again."
"Love love LOVE The Cartery. We used them for our gym opening day and I couldn't recommend them enough. Amazing communication leading up to the day and everything they did was on point - from the service, the coffee, the food and the branding. They made our day so much more special and the members absolutely loved it. We've used them multiple times since. Couldn't recommend these guys anymore"
"We have used Cartery several times for our high-end client to help elevate their premium events. Their experienced expertise makes the development process from initial design to install a breeze. Everything down to the fine detail is carefully thought about and executed by Charlene and her team who are a dream to work with. I wouldn't hesitate to recommend Cartery to anyone planning their next event and we can't wait to work with them again soon"